Effects on the Mental Health of Old and Middle-Aged People 

It has been revealed in many foreign studies that mental health problems are quite outstanding in old and middle-aged people. The mental health status of old people will not only affect their own health quality but also

A Scientific Interpretation of the "Meridian Musculature" System

Ru Kai, School of Acupuncture and Moxibustion, Beijing University of Chinese Medicine

Meridian musculatures are accessory structures of the Twelve Regular Channels in the Channel Theory of traditional Chinese medicine. Huang Di Nei Jing Ling Shu: Meridian Musculatures 13 has recorded the systematic patterns of the start and end points, circulation,
Culture & Health Tai Chi & Qigong China Tour 2014
8th - 25th September 2014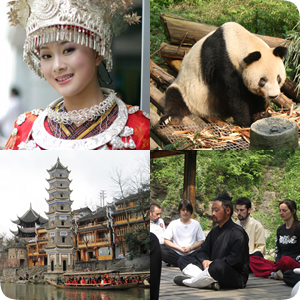 Szechuan Panda Conservation Base / Le Shan Hill side Buddha / Terracotta Warriors / Wudang Mountain / Phoenix Old Town / Zhang Jia Jie Geo Park / Beijing
it's too late, this trip is now
Fully Booked!!!"
Trip 2015 itinerary and detail will be coming out soon,
Keep looking!!