Effects on the Mental Health of Old and Middle-Aged People 

It has been revealed in many foreign studies that mental health problems are quite outstanding in old and middle-aged people. The mental health status of old people will not only affect their own health quality but also

A Scientific Interpretation of the "Meridian Musculature" System

Ru Kai, School of Acupuncture and Moxibustion, Beijing University of Chinese Medicine

Meridian musculatures are accessory structures of the Twelve Regular Channels in the Channel Theory of traditional Chinese medicine. Huang Di Nei Jing Ling Shu: Meridian Musculatures 13 has recorded the systematic patterns of the start and end points, circulation,
太極氣功中國尋道之旅
Tai Chi Qigong Culture Autumn Tour
5th Oct - 22nd Oct 2015
Early booking discounts:
15 Days from £1595.00 Or 18 Days from £1795.00
including international flights
Cheng Du / Xi'an / Wudang Mountain / Beijing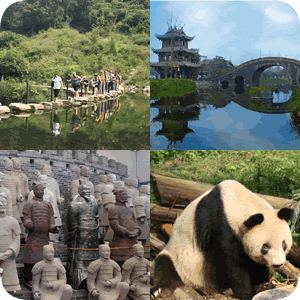 Fantastic Tai Chi &

Qigong

Training with World Respected teachers

Terracotta

Warriors
Meditation on birth place "Mt.

Wudang

"

Giant Panda and ancient on town

Fantastic sightseeing -

Terracotta

Warriors, Beautiful Mountains, Le Shan Hill Side Buddha Statue.....
This trip is very popular early booking is must. .....Detail is now available